I just want to extend my thanks and gratitude to all my friends who remembered my special day..I am really happy about all your greetings and wishes!!!
Thanks a lot for all the friendship!!!
I am glad I have you in my life!!
Please visit my other sites for more updates!!
Have a great and blessed day to all!!
below are some greetings from friendster friends…
some I got from YMs and sms
Happy Birthday Ruby.Best wishes & hope u have fun! The Calaunans (Good friends from KTown)
Christoph (Friend from Berlin)
Date: 07/26/2008 4:11 am
Subject: Happy Birthday
Message:
Hallo Ruby happy birthday to you and best wishes fom CHris / Berlin ….
Have nice birthday Party at ingat ka palagi 🙂
Pau Pau purca (one of my bestfriends during High School and College…mizyah Pau…kita nya ta puhon diha sa Pinas)
Date: 07/29/2008 4:26 pm
Subject: ADVANCE HAPPY BIRTHDAY…..
Message:
ADVANCE HAPPY BIRTHDAY… WISH YOU ALL THE BEST… GOOD HEALTH … AND WEALTH…
Mary Jane (sister of one of my bestfriend..she's in Texas now)
Date: 08/3/2008 4:51 pm
Subject: HAPPY BIRTHDAY…….
Message:
HAPPY…HAPPY…BIRTHDAY! ENJOY YOUR PARTY…..GOD BLESS YOU ALL!
N o n n a (Des Moines, Iowa…the powerful daughter of my most powerful teacher in high school)
Date: 08/4/2008 12:46 am
Subject: happy bday!
Message:
happy birthday himsog!!
Philina ( one of my close friend back in Phils.)
Date: 08/4/2008 2:52 am
Subject: hello
Message:
happy bday ybur…many many badys to come!
god bless
YM MESSAGES OF MY SISTERS AND BRO.
regz_dreamstar (8/4/2008 5:06:33 AM): hi ate! happy b-day! magchat ta unya…mga 9-10pm dri…bday btaw nmo..toink!hehehe…
regs-jing2: MANAY HAPI BIRTHDAY.
regs-jing2: Hapi b-day teh,atik ni,ugma ko uli sad cbu.
From Mercy (My dear friend from Las Vegas)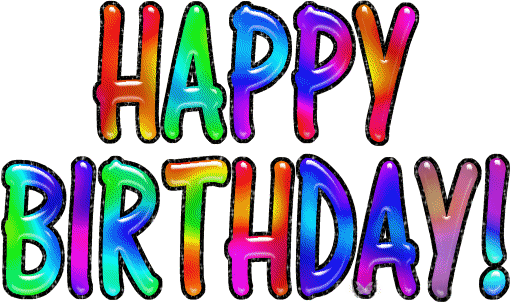 From My Beloved Sisters!!…miz yah all..best regards…luvyaaaahhhh!!God bless us all!!

Happy Birthday ate Ruby!!!musta naman ang life there?its been a long time.,rach!uli na diri oi!mingaw name nimo labi na c mamang!hekhek.,bitaw ate way binuang.,we love you and we miss you alot!!!!!!!mwaaaaaaaahuggggggggzzzz!God Bless Always!!!